Procedure for kimono rental
1. Book for a kimono rental by phone or reservation form from our website.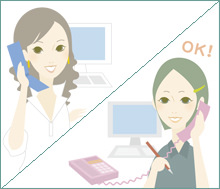 ● International call :
+81-75-343-1515
● Domestic call :
075-343-1515
2. Come to the store on reserved date and time. Choose your kimono and make payment.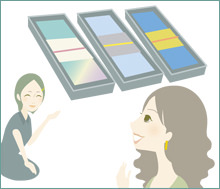 3. Dressing in kimono and and do hair set.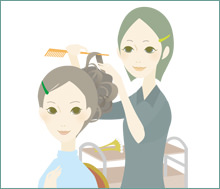 4. Choose your bag and kimono sandals before you leave.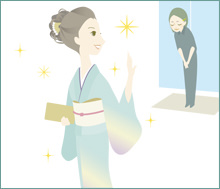 Estimated time you are ready to leave
・With hair set…About 1 hour and a half
・Without hair set…About 1 hour
5. Come back to the store by 17:30 on the day you rented.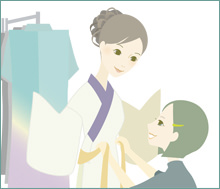 1. Returning on the same day you rented
We are closed at 17:30. Please come back to our store by 17:30 to take off and return your kimono.
2. Returning the day after you rented
Returning by 13:00 next day you rented yields no extra charge. Please bring everything you rented back to our store.
3. Returning at the hotel you are staying
This plan costs 2,000yen(inc.tax) per person.
We deliver your luggage to the hotel you are staying at. Please return kimono at the front by 12:00p.m. after the day you rented.
*This plan is limited to the person staying at the hotel within Kyoto city. Your hotel must have a front desk.