When wearing a kimono, you will find some difficulties in your movements.
Please check these tips to be looked more elegant and be comfortable in kimono!
・WALKING
Walk with short steps. If your right hand is free, put it lightly on the top
layer of the kimono to prevent it from being turned over.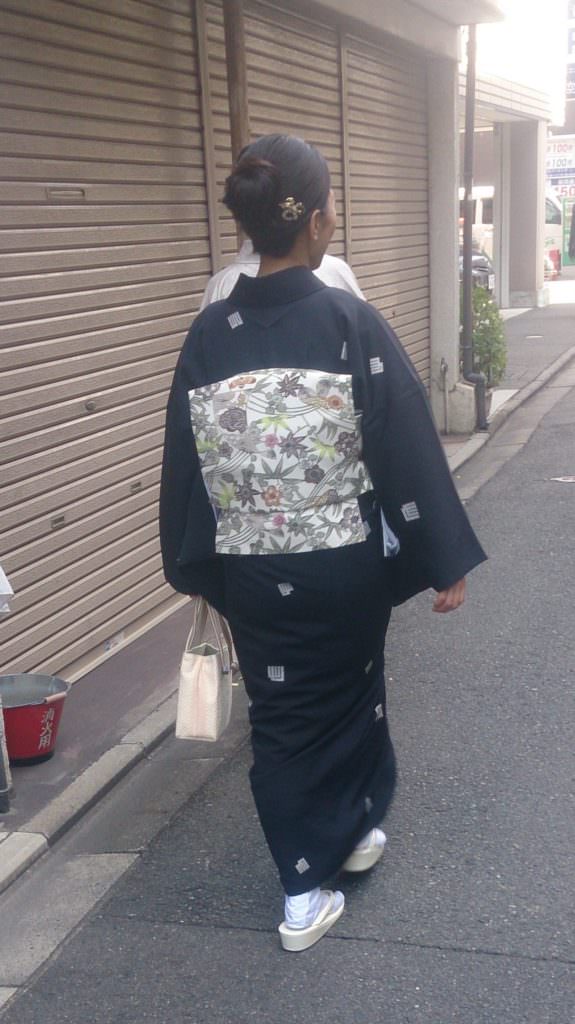 ・STAIRS
Take your right part of the kimono up with your finger lightly
to smooth your steps at stairs.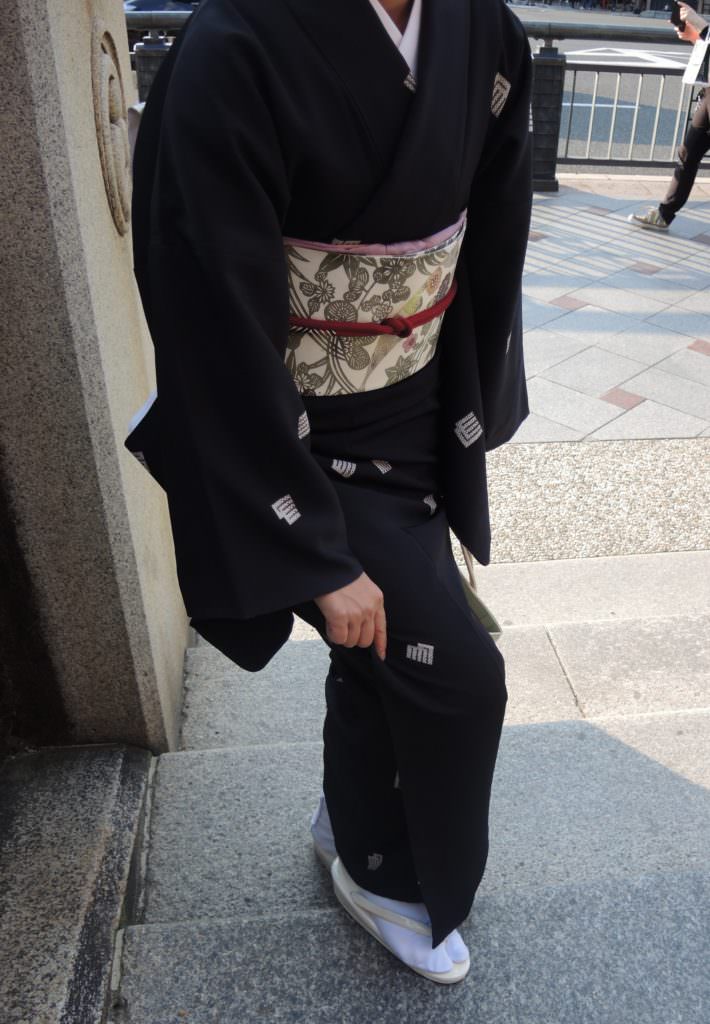 ・GETTING ON THE CAR
  1. Sit down sideways more forward.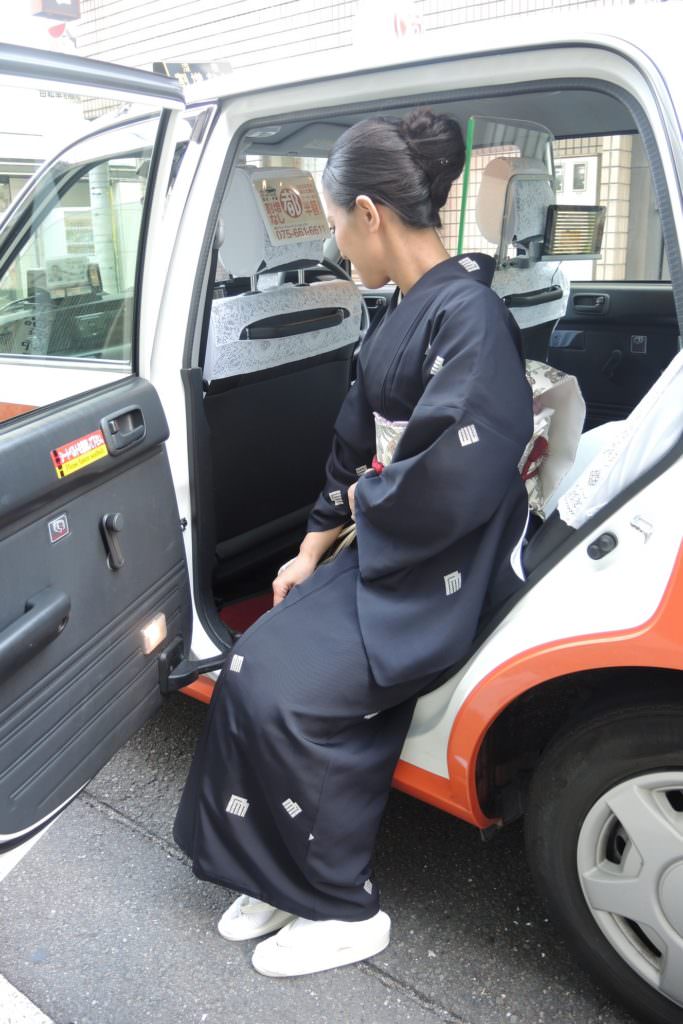 2. Hang your head low to prevent from hitting your head into the roof.
Keep your steps together and turn your body toward the front.
・HOLING A SLEEVE
Hold the sleeve like below when you stretch your hand out for something like a glass.
This is to prevent your lower arm to be bared and also to protect the sleeve from
soaking in food on the table and get stained.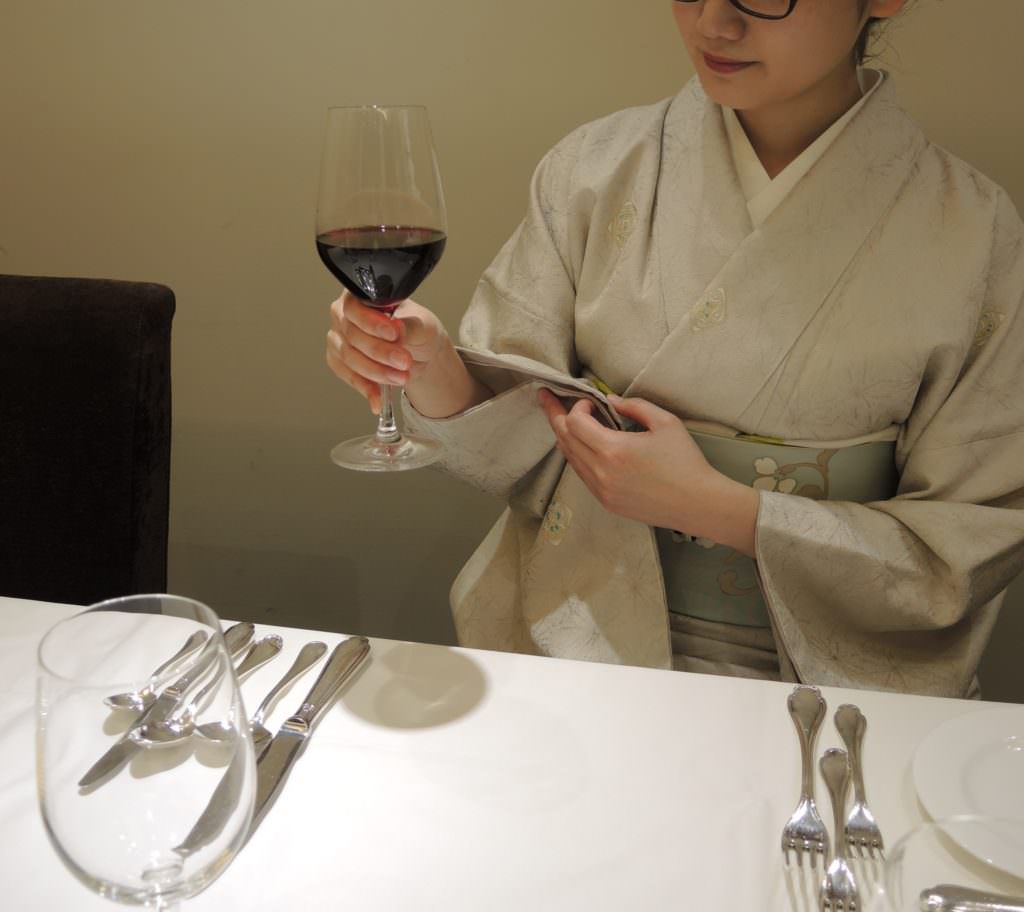 ・WASHROOM
Turn over the kimono in order from the farthest from the skin.
Then reverse the order after the toilet.
Please feel free to ask us if you have any question about kimono etiquette!
WALIN staff