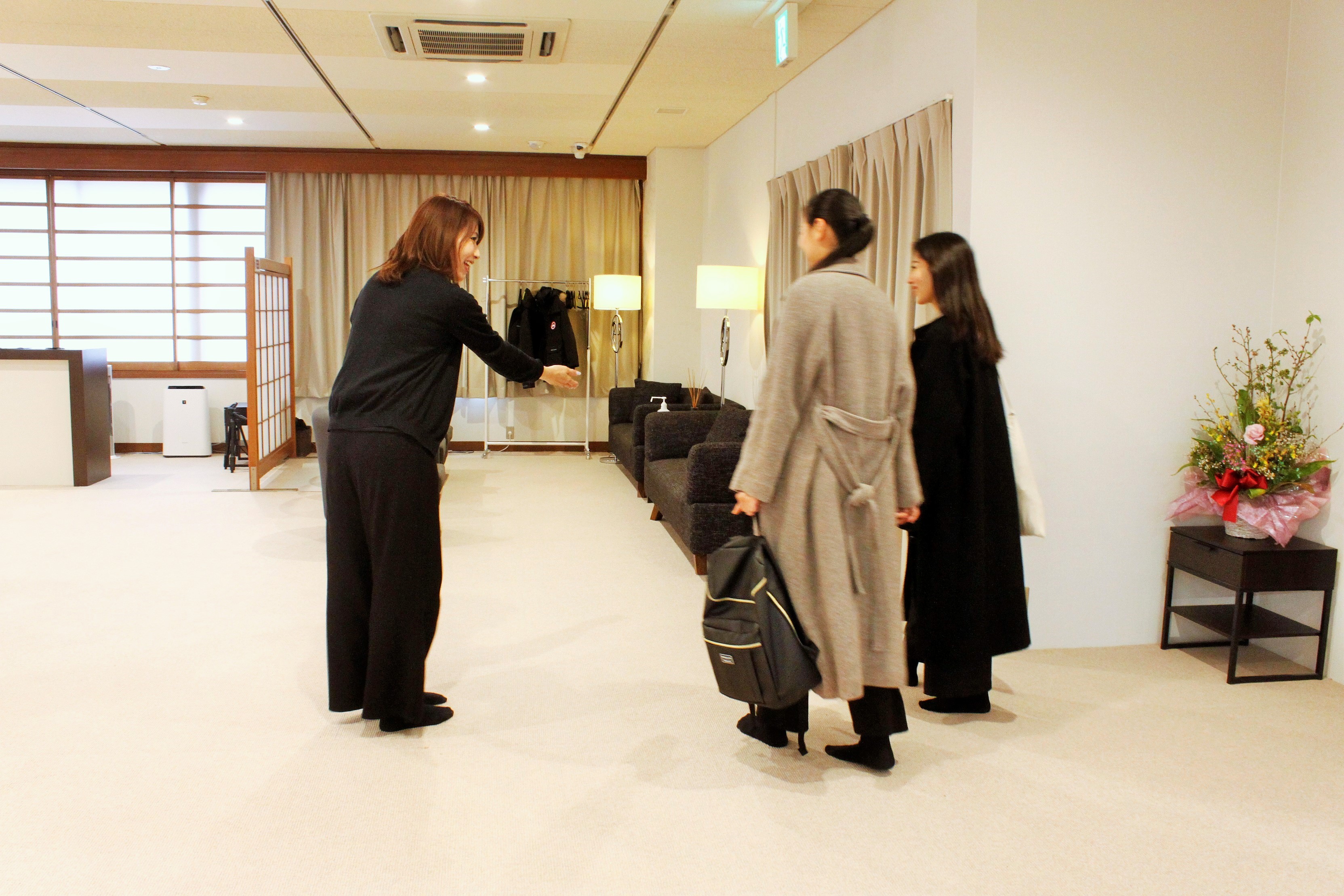 ① Call the extension 240 and tell us your name and reservation time.
② Put your shoes into a plastic bag and come to the second floor.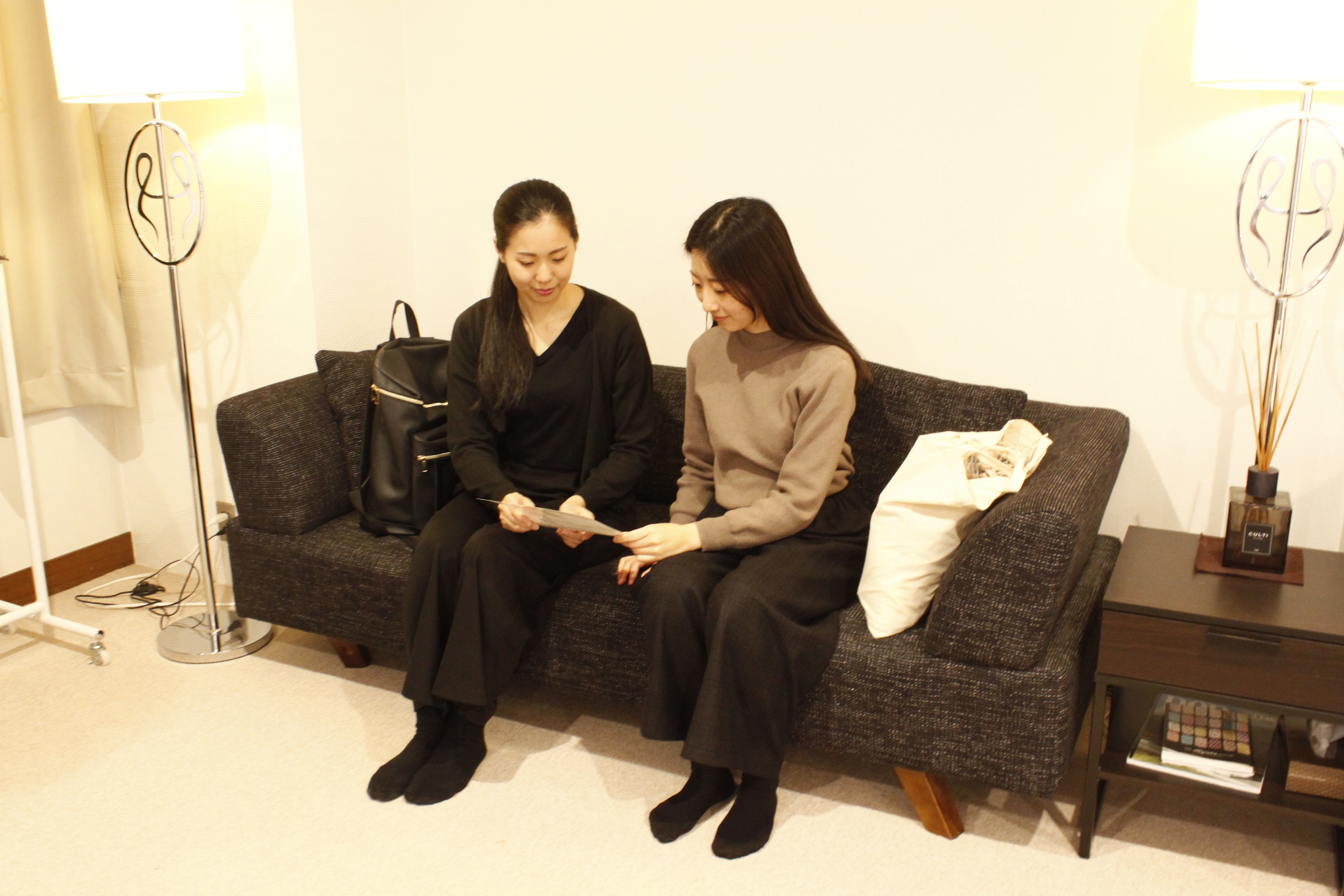 ① Choose when you would return the kimono. You have three choices, click the link below.
▶Returning kimono
② Read the terms of service and fill in your information on a customer registration form.
【 Name(pinyin), hotel, your home address in your country, shoe size 】
※We may ask you to show your passport if needed.
③ Put your shoes and any other belongings in a black bag which we give you.
( You can take out some stuff later once you finish. )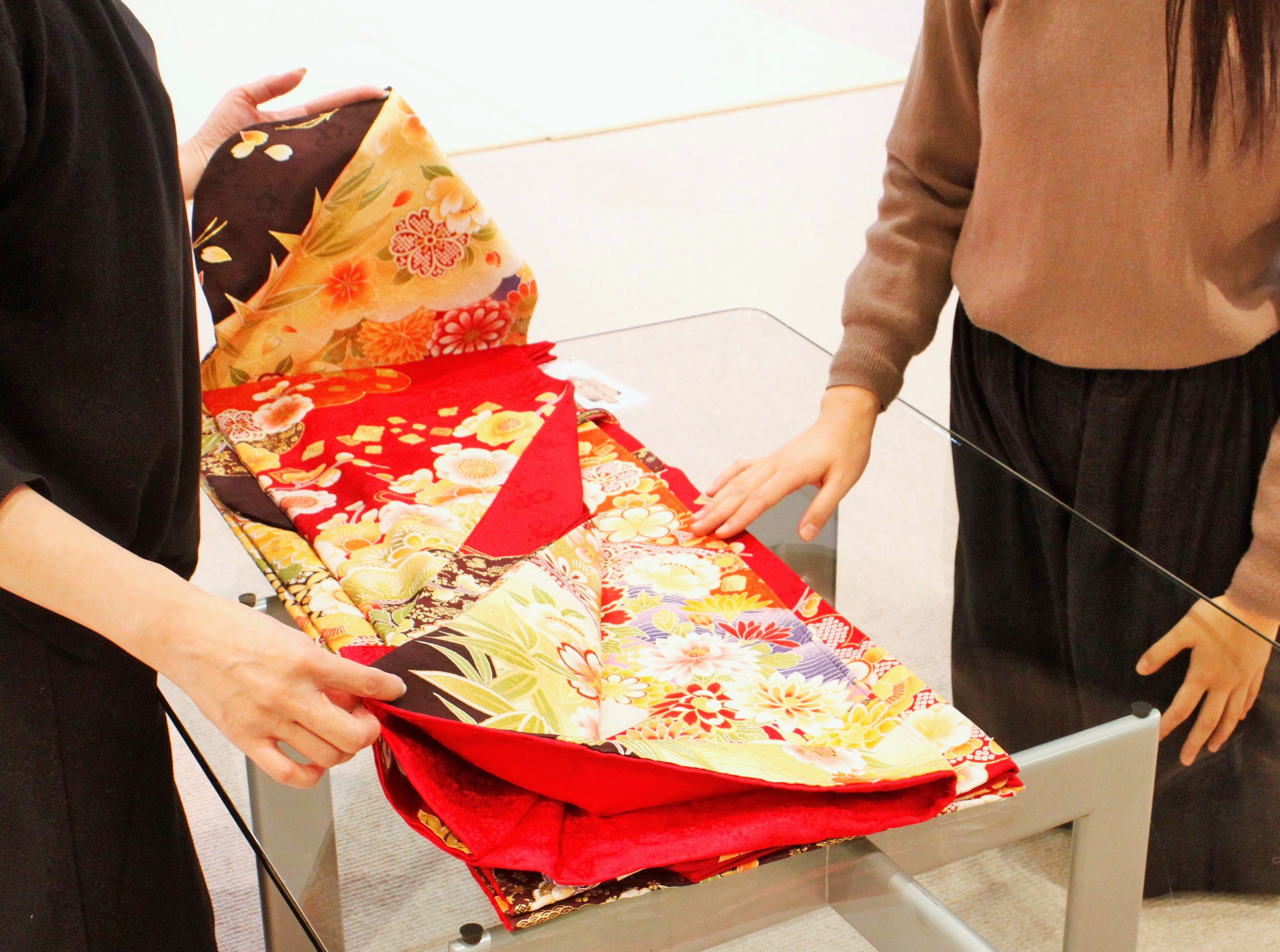 Choose what kimono plan you want to take. We can discuss about what kimono is suitable for you.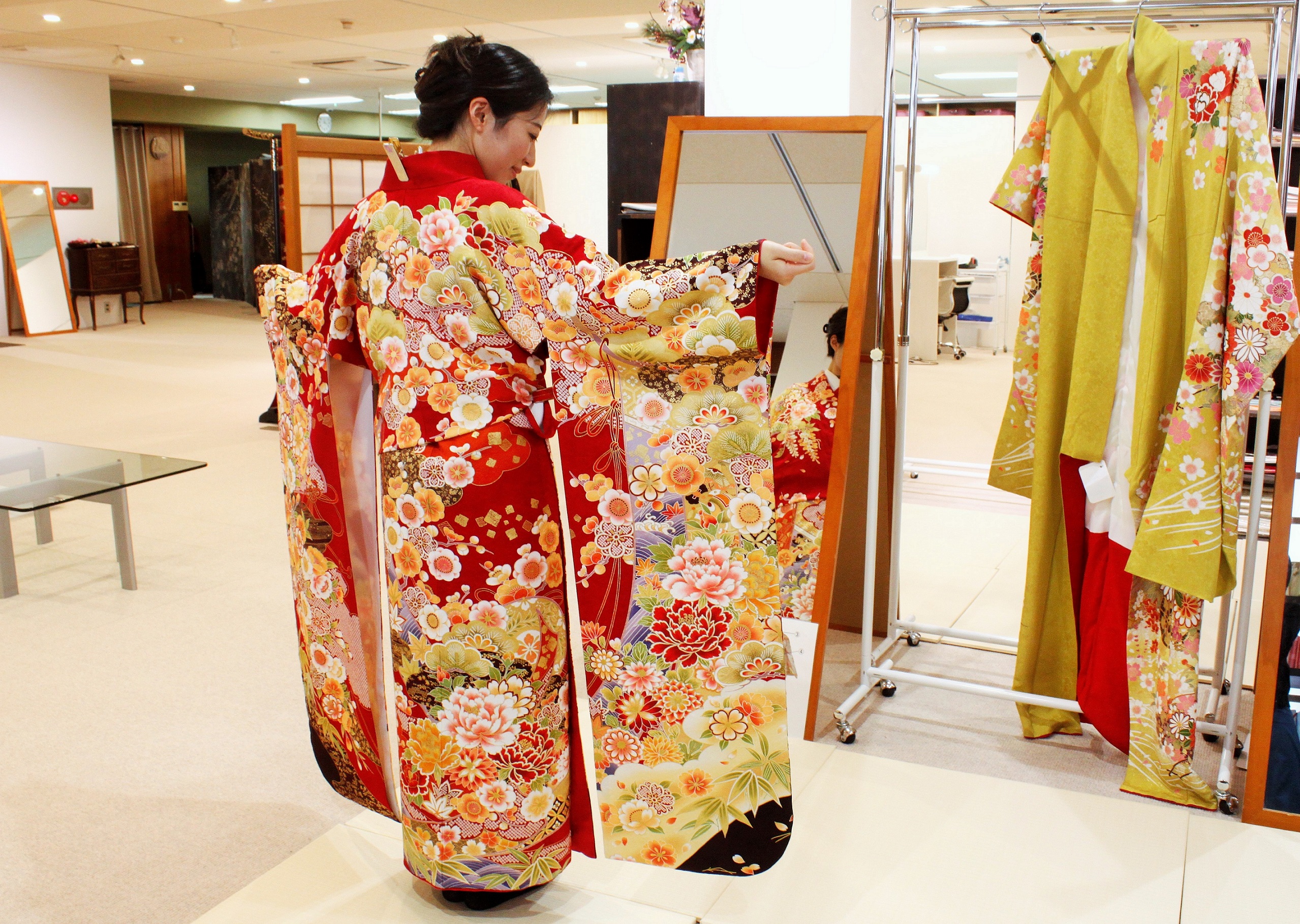 Houmongi, Furisode plan : you can try on kimonos. ( limited numbers )
※Neither trying on a polyester kimono/yukata or reserving them in advance is allowed.
You can choose it when you come to our store.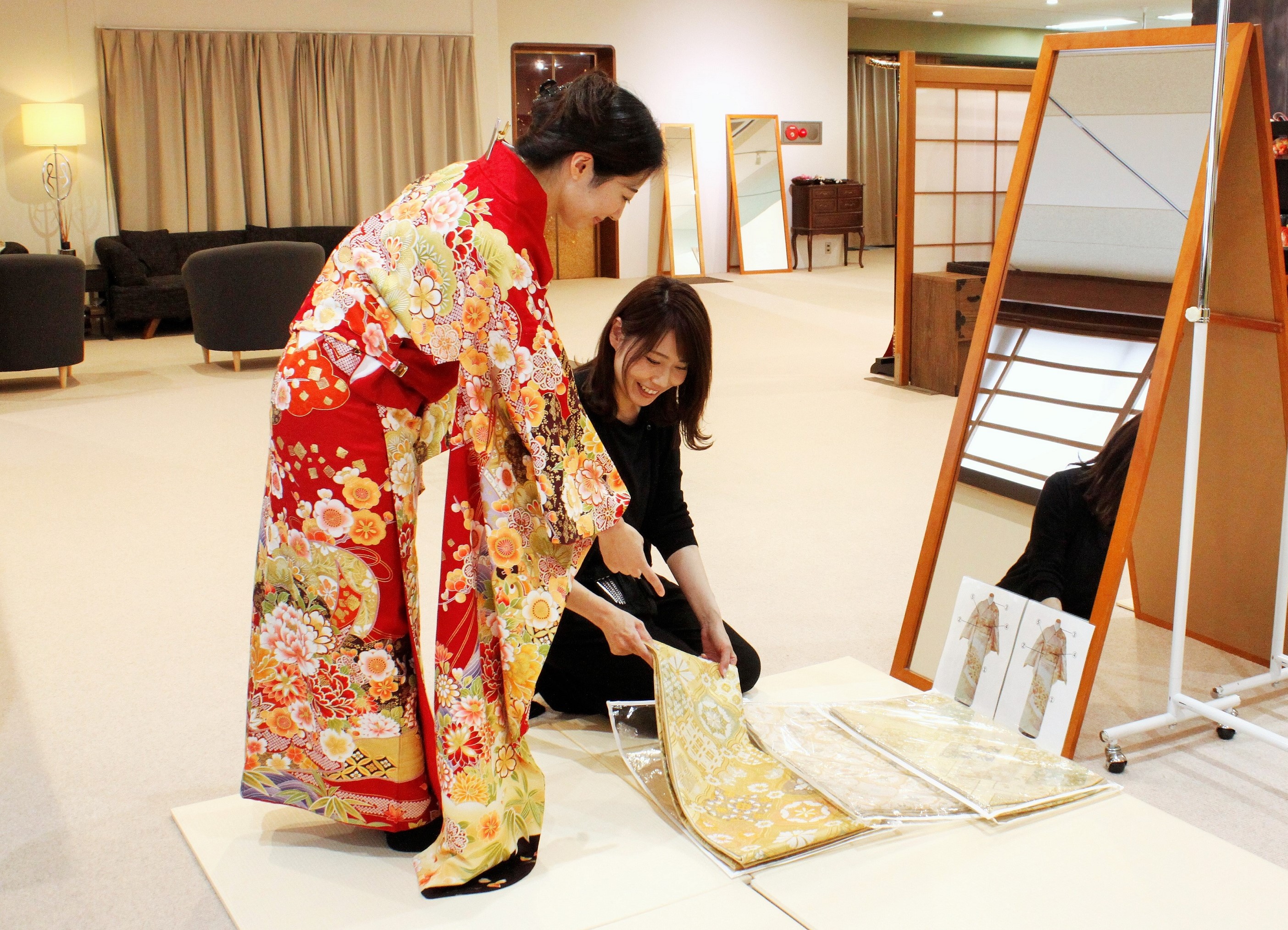 Now you can move on to choose an obi belt after deciding a kimono. We suggest a variety of different colors.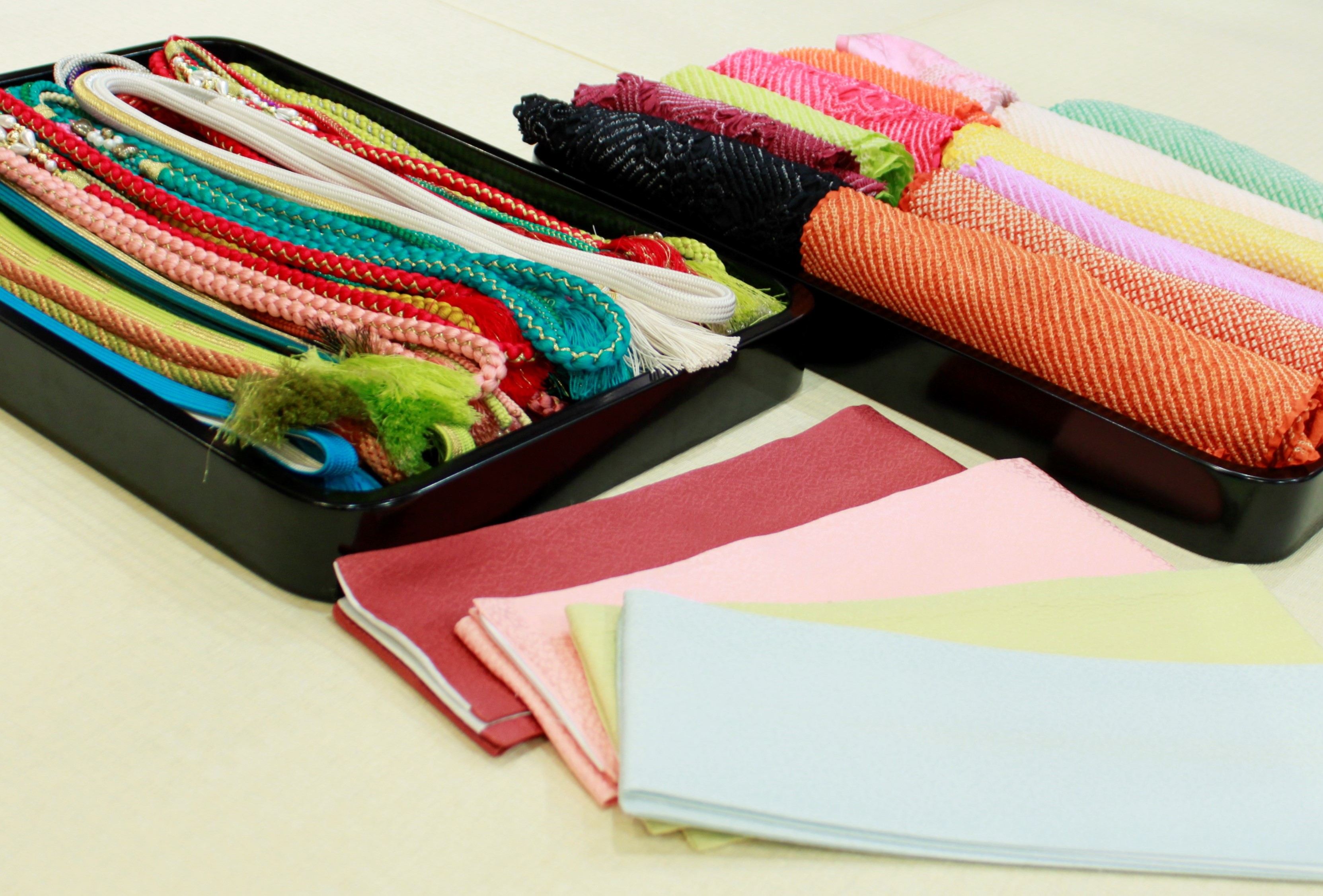 After chosing an obi belt,you can select other accessories. We help you choose accessories.
※This is a Furisode plan.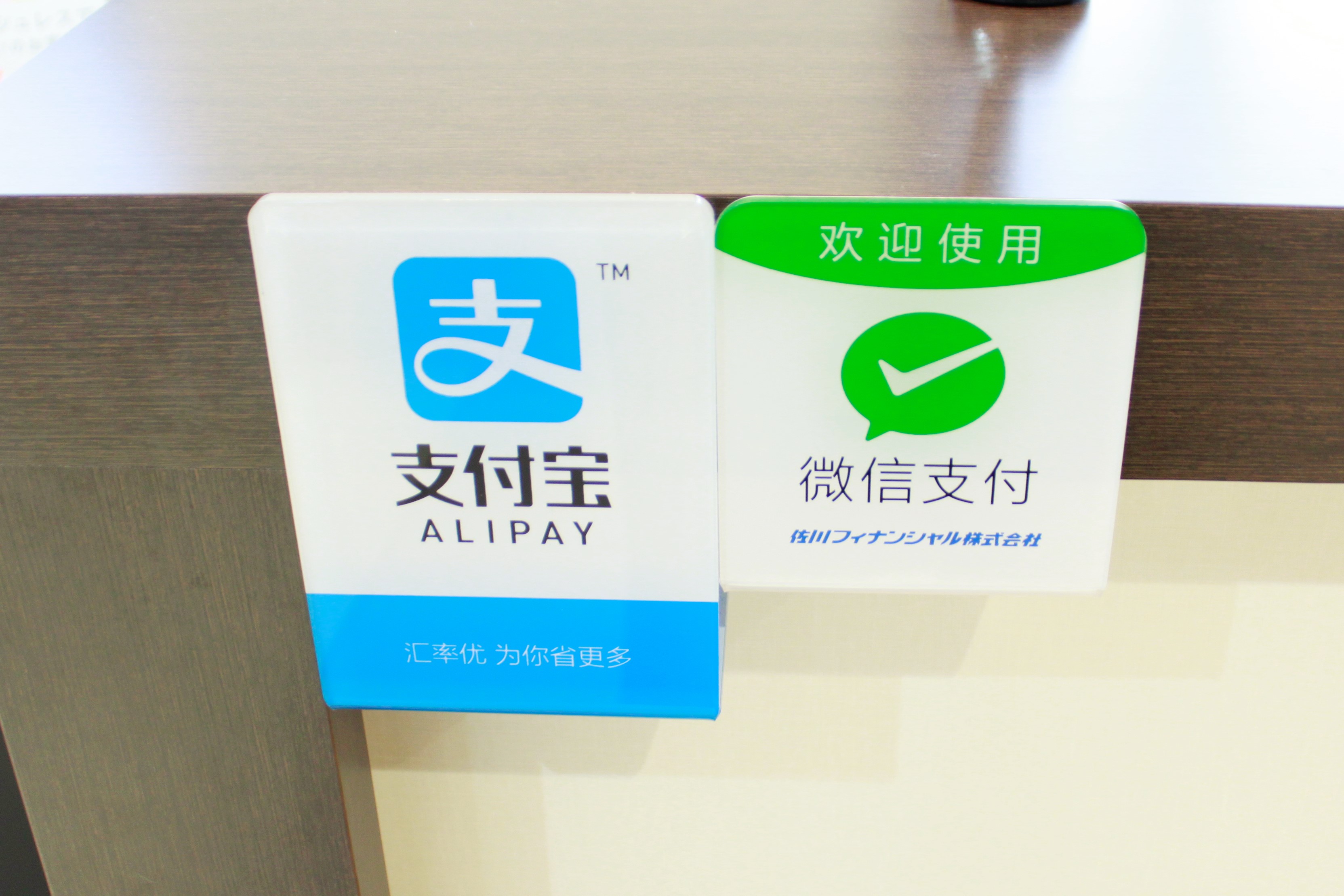 We ask you about the payment.
We accept payments by cash, credit cards, WeChat, ALIPAY UnionPay or PAYPAY.
Hair-style paln costs 1,500yen for an extra charge. We have hair-style someples.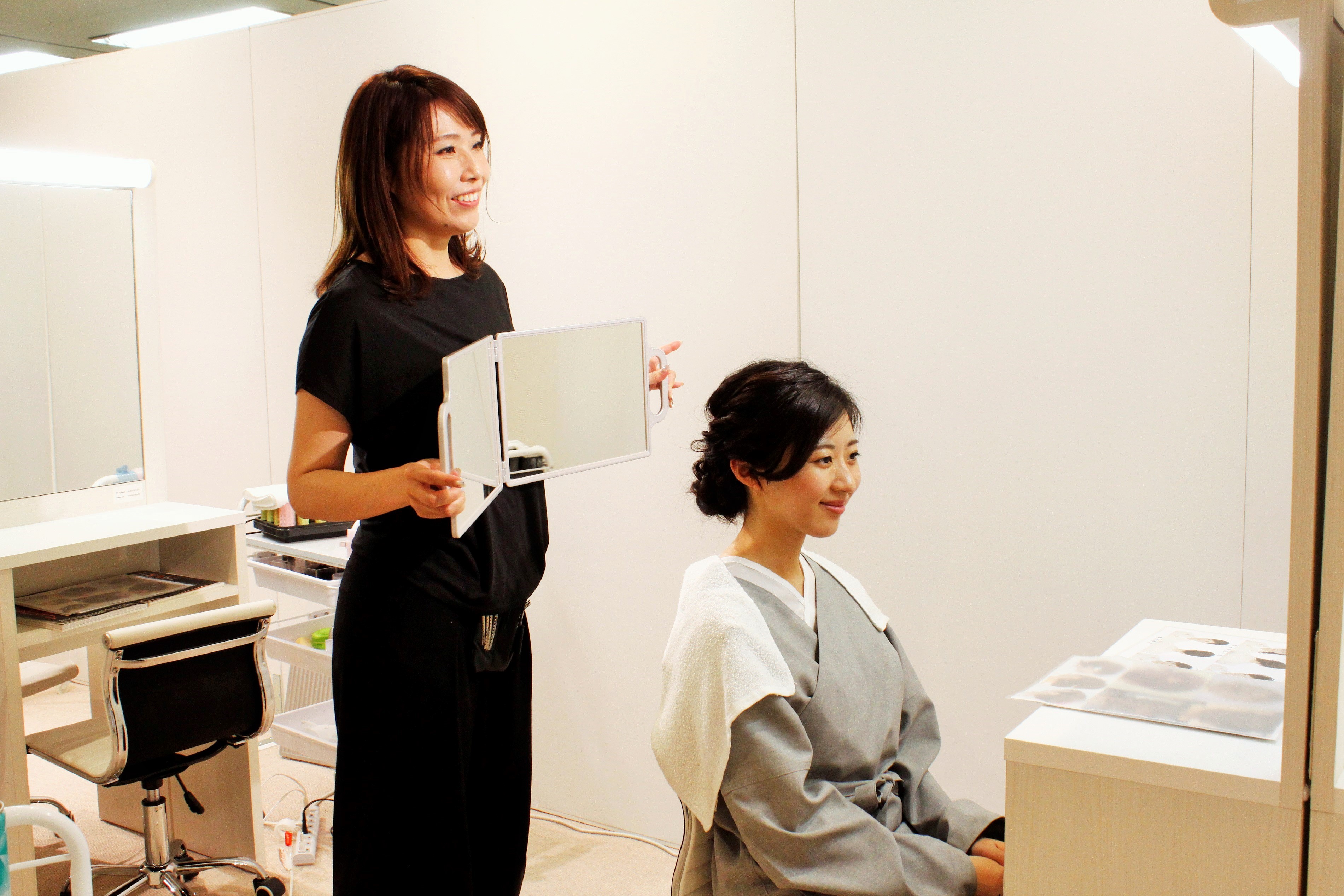 It is defferent depending on how busy we are whether we do hair-style first or kimono.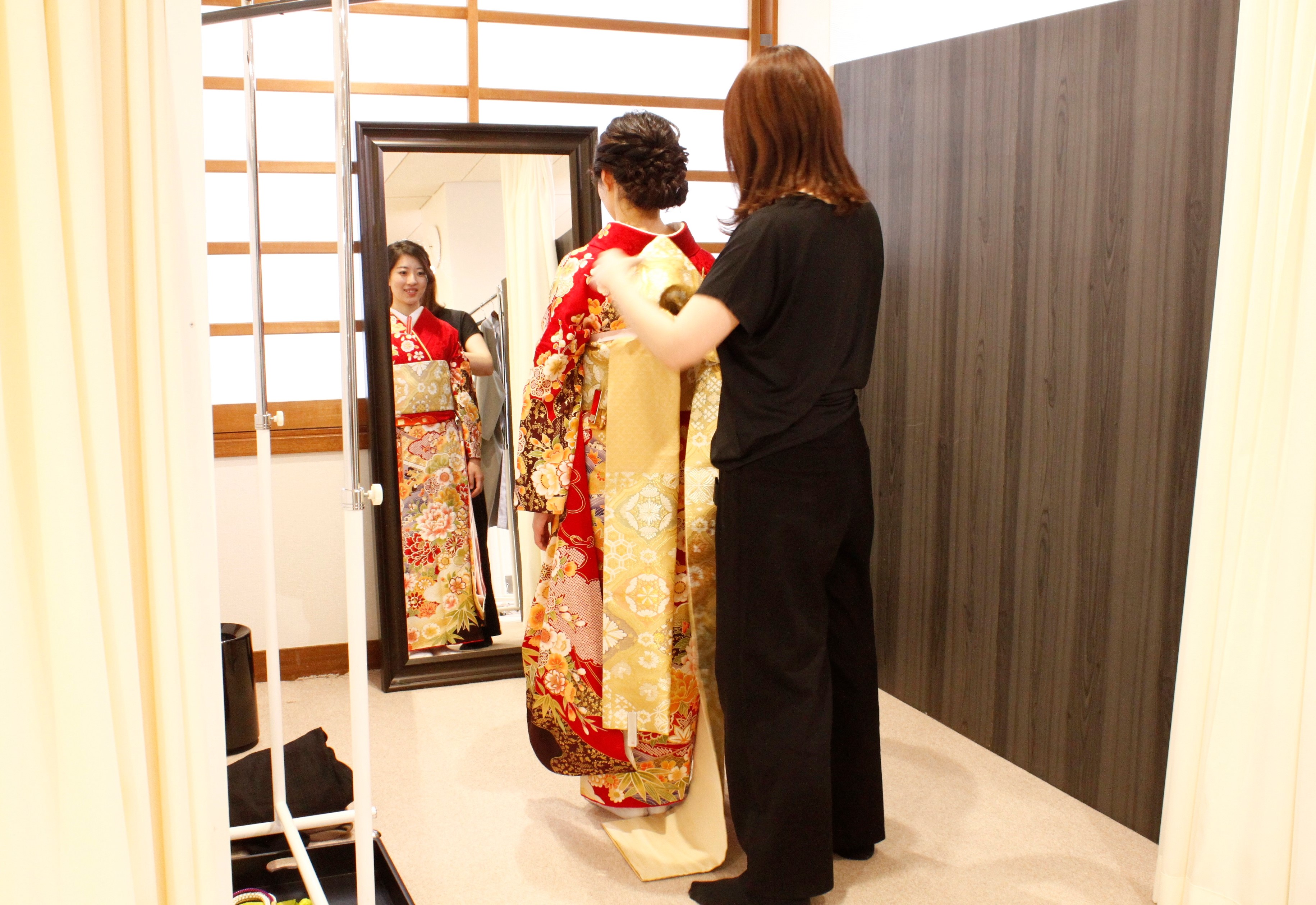 We have all private fitting rooms.
We tie your belt and strings fastly,but this is what we have to do to make your kimono look beautiful.
You will get used to it soon so stand in straightly when dressing on a kimono.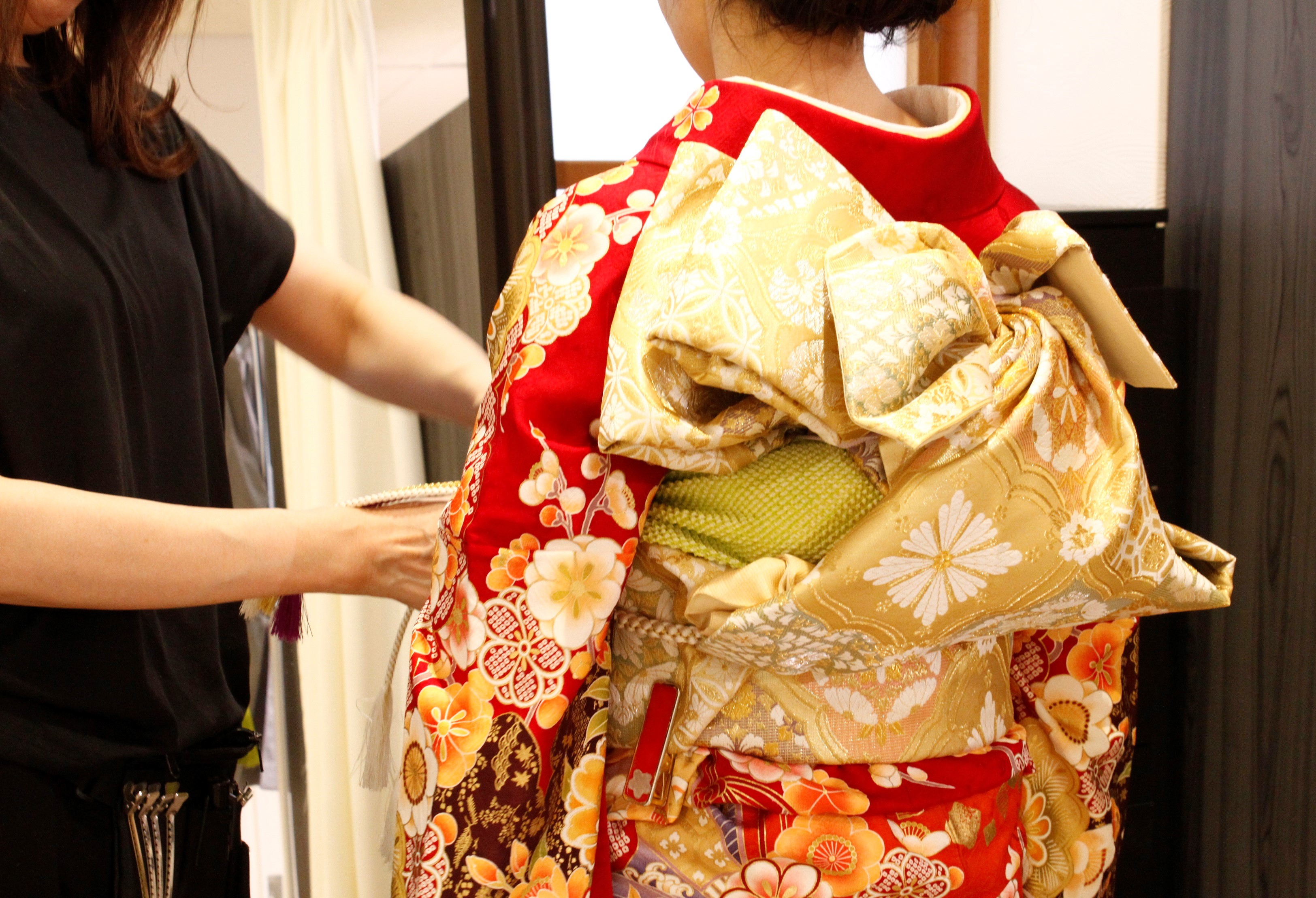 Arrangement style : recommended for Miss. ladies.
Obi style is not always the same shape.
We make obi differently every time in each kimono.
※You can choose this arrangement obi style only if you choose Furisode or Houmongi.
This style we tie you a little more tightly than a square style.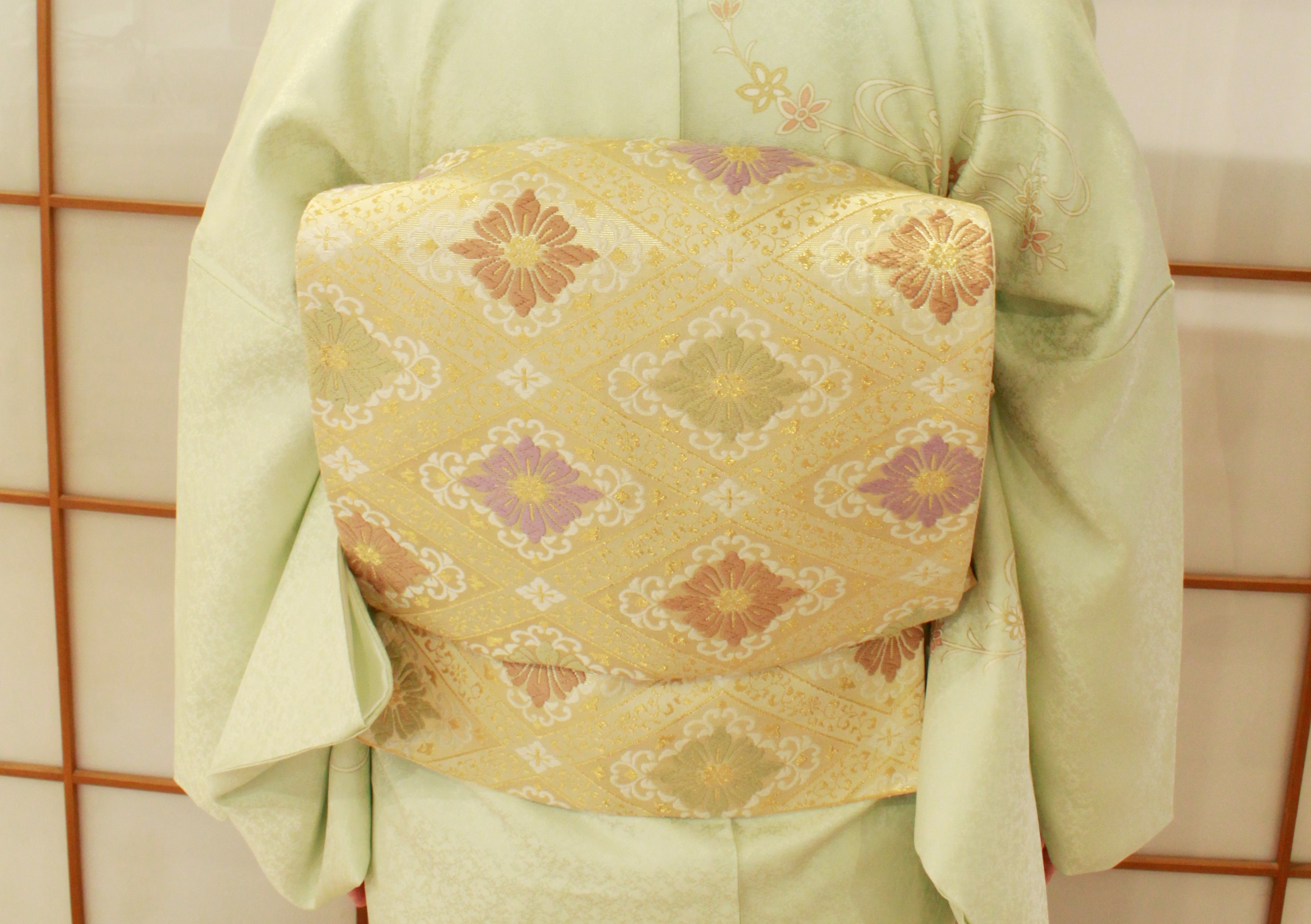 Square style : recomended for Miss. and Mrs.
This is not very tight compared to arrangement style.
*You cannot change a obi style once making your obi.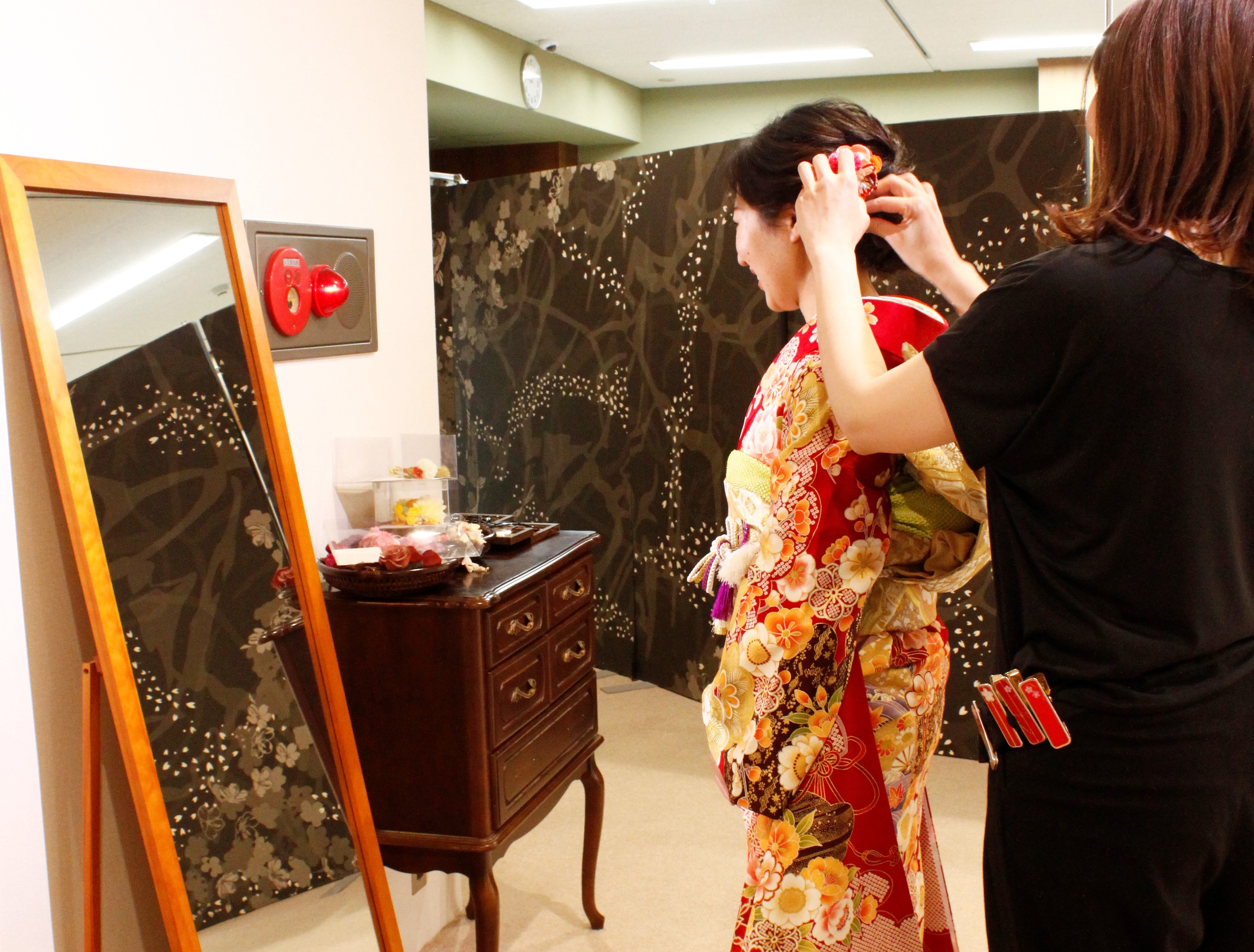 Choose a hair accessories.
Hair accessories costs 500yen if you did not choose hair-style.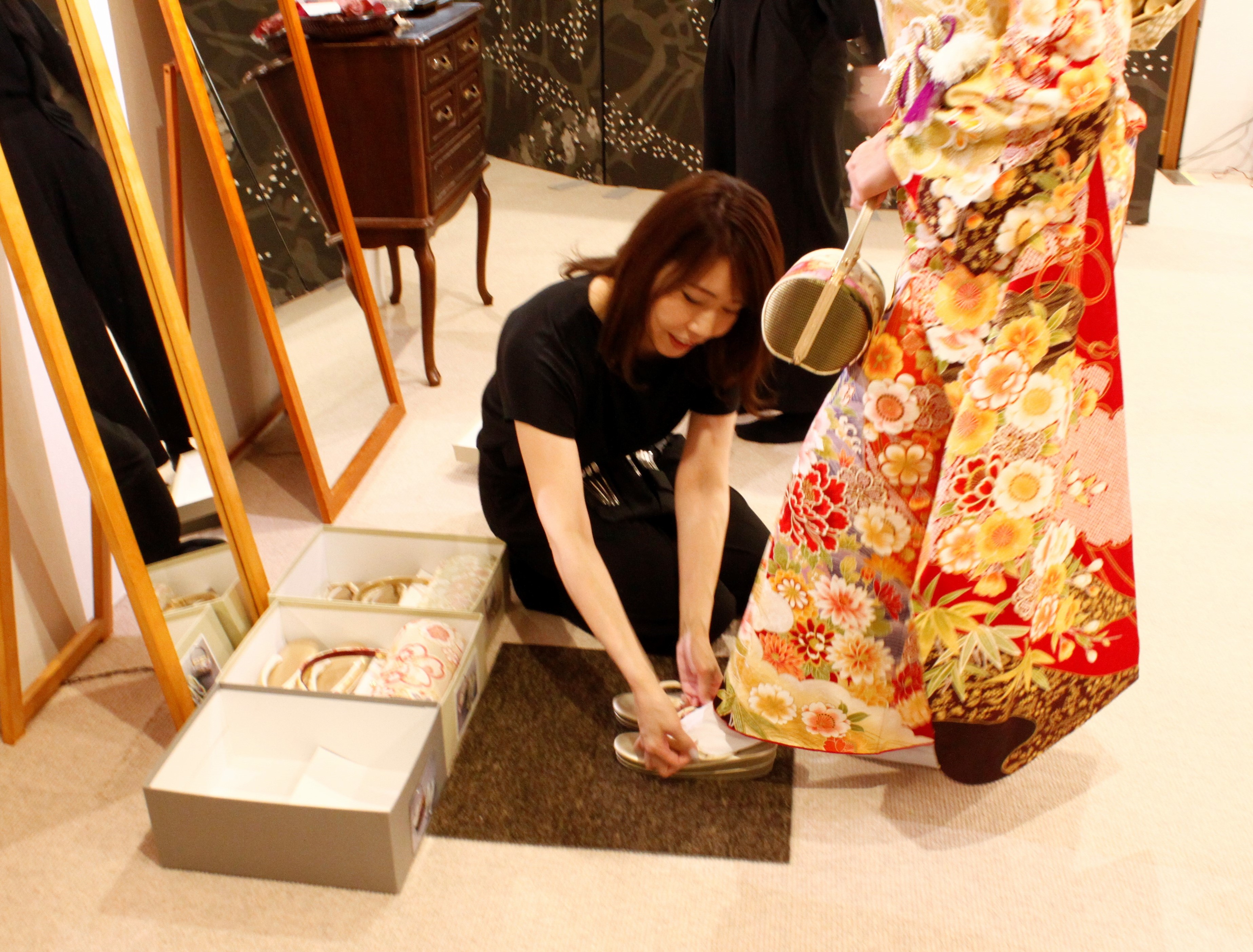 Houmongi, Furisode plan : choose a handbag and shoes at the second floor.
Other plans : choose handbag 2nd floor shoes 1 floor.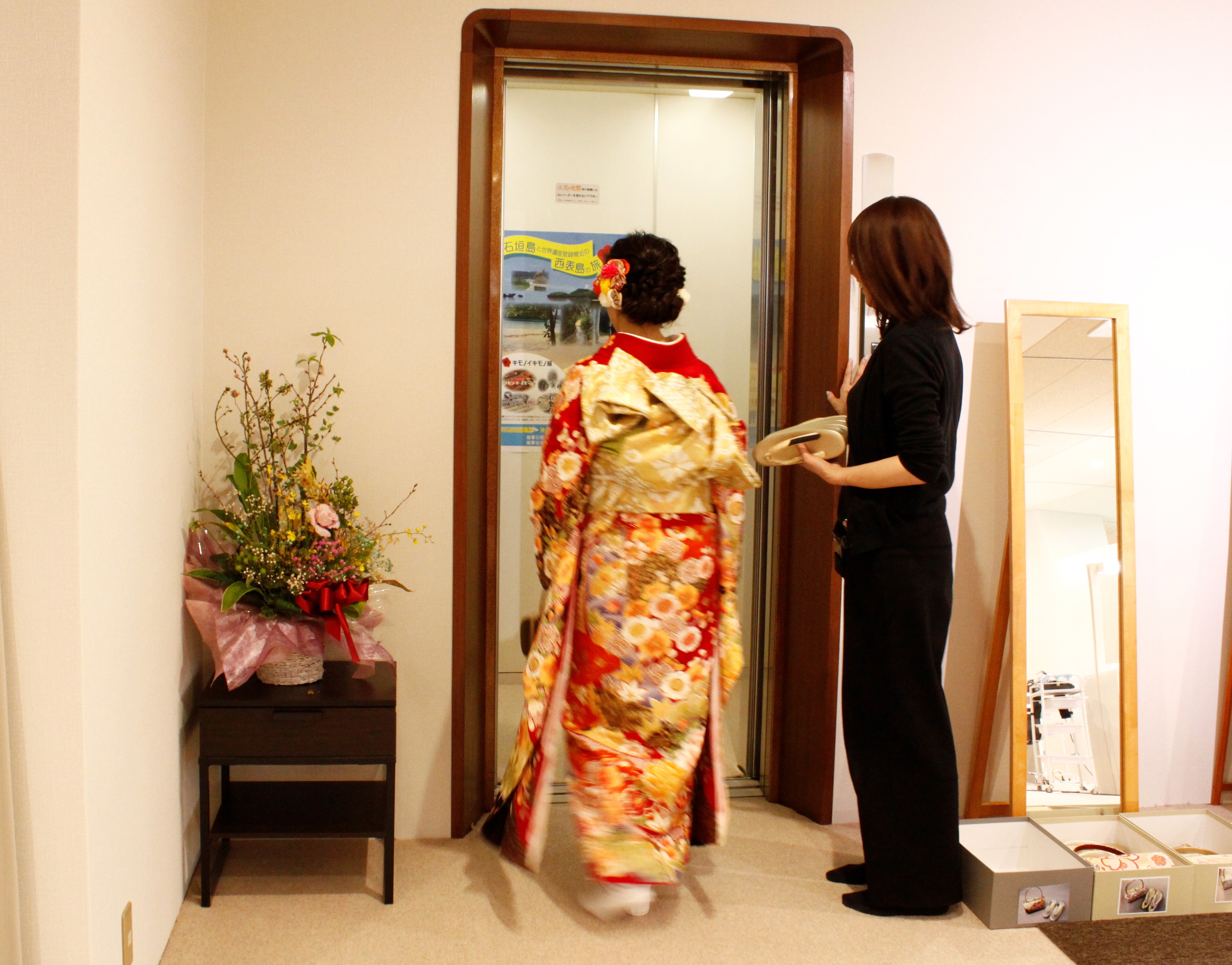 When everything is finished, we come downstairs with you.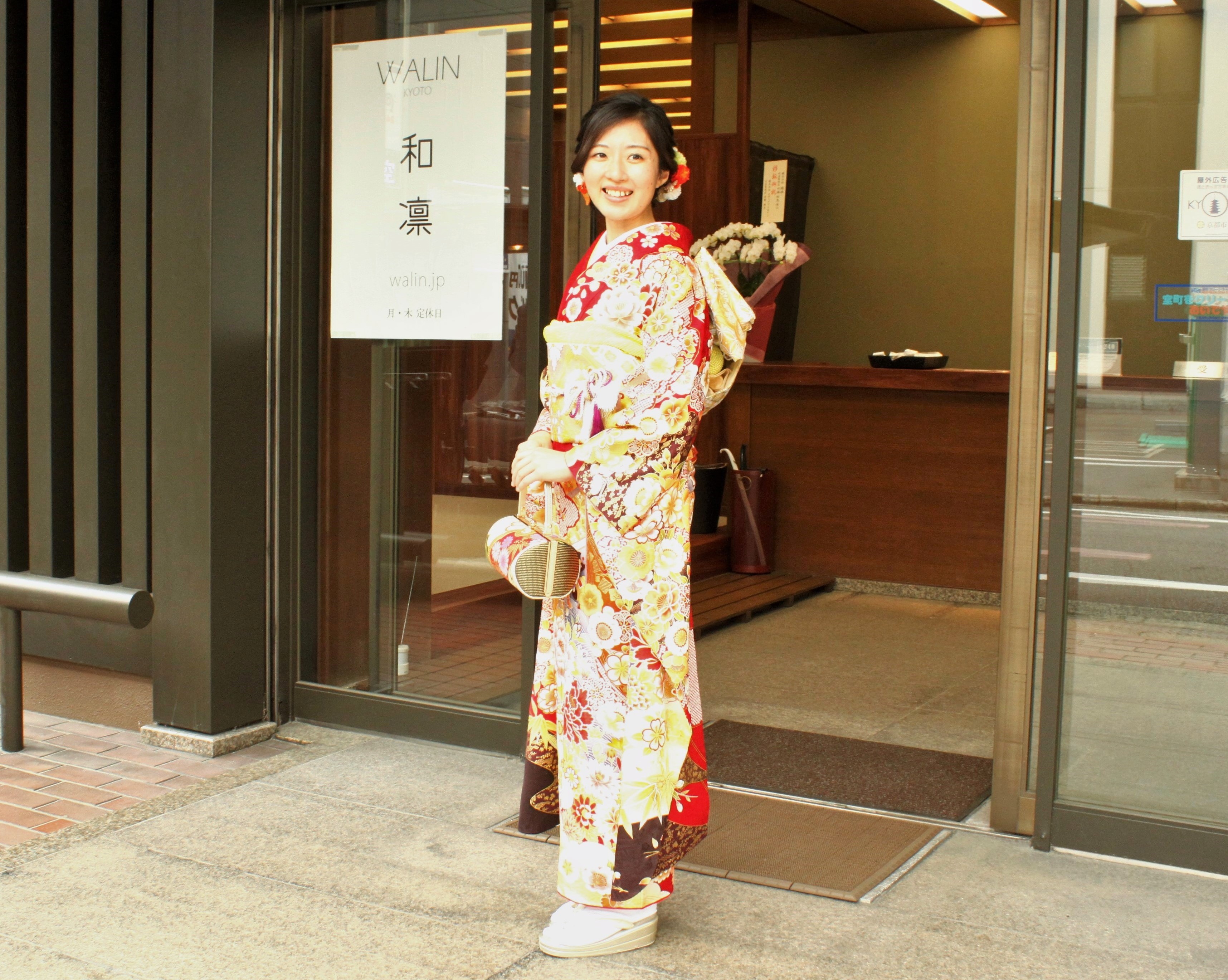 We hope you all enjoy sightseeing with our kimono.
With hair-style : about one and a half hour
With no hair-style : about one hour
If you arrive late or take time to choose a kimono, you might not have time for a hair-style.
Please make sure not delayed to your appointment.
Even if you can't make it on your appointment, please contact us first.
Please make sure that you finish your makeup before coming to our store.
■Our space is limited, if you come with your family, we may not have enough space.
■No food,but you are allowed drinking in a waiting space.
■There are not parking spaces in front of our store. Please find toll parking yourself.